October 03, 2020
US – IDF launches Plasma Hero and gets a federal grant for SCID education

Increased global demand combined with a drop in donations during the COVID-19 pandemic has raised alarm bells for many who rely on plasma-derived therapies. In response, The Immune Deficiency Foundation has created PlasmaHero (www.plasmahero.org), an initiative designed to educate the general public on the critical need for plasma and to connect potential donors with resources to get started. The website consists of a donation center locator as well as practical information on what it's like to donate along with guidelines and tips for first-time donors.
The name 'Plasma Hero' was derived from the sense of overwhelming gratitude patients who rely on plasma-based therapies feel towards donors. Patients and their families view donors as true lifesavers and heroes. The new campaign and website offer a platform for plasma donors to be recognized and share their motivations for donating and the emotions they associate with this heroic act. The site will also offer updated information and resources for people who rely on plasma-based therapies.
One goal of this project is to clarify the difference between whole blood, source plasma, and convalescent plasma. "We hear about convalescent plasma daily in light of potential therapies for COVID-19. People who never donated plasma before are stepping up to make donations. While there's a vast difference between source plasma and convalescent plasma, both have life-saving potential and our hope is that this raised awareness will help us all better understand the need for source plasma, which is critical to our community" states John G. Boyle, President & CEO of the Immune Deficiency Foundation.
To learn more, visit plasmahero.org
IDF receives federal grant to fund screening and education programs for people with severe combined immunodeficiency (SCID) through SCID Compass Program
IDF is proud to announce that the U.S. Health Resources and Services Administration (HRSA) has provided a $2.97 million grant extension to fund screening and education programs for people with Severe Combined Immunodeficiency (SCID) through the SCID Compass program. SCID is a collection of genetic disorders that cause profound defects in the immune system, leaving infants highly susceptible to infection and almost always resulting in infant mortality if not treated within the first year of life.
SCID Compass aims to build upon the work done in the first two years of the grant to continue to address and increase awareness and knowledge about SCID; support state NBS programs; link families, especially those in rural and underserved areas, to clinical services; and better identify and develop long-term follow-up strategies. In addition, the grant supports IDF's goal of access and inclusion for all by addressing disparities in knowledge and barriers to services that portions of the underserved population may experience.
To learn more, visit www.scidcompass.org.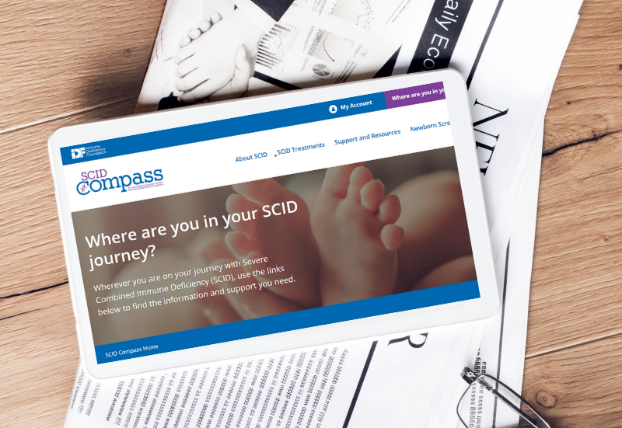 HRSA Acknowledgement/Disclaimer: This project is supported by the Health Resources and Services Administration (HRSA) of the U.S. Department of Health and Human Services (HHS) as part of an award totaling $2.97 million with 0% financed with nongovernmental sources. The contents are those of the author(s) and do not necessarily represent the official views of, nor an endorsement, by HRSA, HHS or the U.S. Government.
IDF Fall 2020 Events
Rare of the Rare Summit
September 25-27, 2020
www.primaryimmune.org/raresummit
IDF National Summit
November 5-8, 2020
www.primaryimmune.org/idfsummit
IDF Walk for Primary Immunodeficiency
Virtual Walks throughout 2020
www.walkforpi.org