March 31, 2020
In Memoriam
Prof James Chipeta, renowned paediatric immunologist and researcher from Zambia and past president of the African Society for Immunodefiencies (ASID 2015-2017), has sadly passed away on March 2. Prof Chipeta was one of the first African doctors to become interested in primary immunodeficiencies (PIDs) and was very keen on raising awareness and medical education of PIDs.
The passing of Prof Chipeta represents a huge loss, not only to his patients and local community but to the African PID community.
IPOPI would like to join ASID in paying tribute to him and sends his family our deep condolences.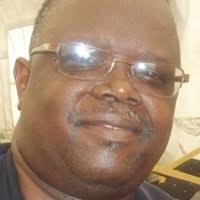 It is with sadness that we inform you that Sister Veronica (Nicky) Brennan, Oxford, UK, passed away on January 13.
Nicky Brennan was a highly respected nurse in the immunology community and has helped a lot of nurses learning the role as an immunology nurse specialist. She worked with Prof Helen Chapel (UK) and Prof Ann Gardulf (Sweden) and was a founding member of INGID (International Nursing Group for Immunodeficiencies), having served on the Board for several years. She was the author of several published studies and instrumental in the implementation of an intravenous home self-administration programme for both children and adults with primary antibody deficiencies.
IPOPI joins INGID and the many patients who were under her care in sending her family our deep condolences.