March 29, 2022
---
From the President's desk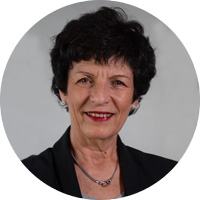 From the President's desk
Who would have thought that after two years of a pandemic, from which many countries are still struggling to emerge from, a new calamity would befall the world? On behalf of IPOPI, I would like to say that our thoughts go out to all the people who are suffering from the terrible war waged by Russian; we think first and foremost of the Ukrainians. These people show incredible courage in extreme adversity. We also extend our thoughts to all the patients we represent and all the people who are the victims of this nameless barbarity.
But adversity does not only immerse us in thoughts, but it also stimulates our desire to fight for our ultimate goals:
Crisis management: as is the case for Ukraine today, where we coordinate the care of patients who are fleeing their home surroundings.
Access to treatment: so that patients are not suddenly deprived of their treatment, as was recently the case in Morocco and still is in too many other countries where patients are simply denied the right to access treatment and to lead a normal life.
Access to diagnosis: to give as much chance of a better quality of life to patients for whom treatments exist, including neonatal screening.
Research: in which we involve ourselves in more and more, as partners of scientists and clinicians who work to advance knowledge.
Partners! There can be no success without cooperation, no future without the union of forces working together for progress and the common cause. And in these difficult times, we would like to send a message of courage, hope and infinite thanks to all those who make up our community, our member associations led by wonderful people who tirelessly dedicate their personal time, to the doctors and healthcare professionals, to the experts in the field of PIDs, to pharmaceutical companies, and to health authorities who all constitute this melting pot from which the best outcomes can be reached.
And all of this will find concrete form very soon. Last week with the Platform of Plasma Protein Users (PLUS) meeting in Portugal, we were able to meet with different stakeholders to discuss issues relating to plasma collection and PDMPs supply. But also, of course at our upcoming IPIC congress, where we are going to for the first time in so long be able to meet with hundreds of colleagues from the wide PID community to discuss and share our views – all from a single perspective: better health and better quality of life for patients with primary immune deficiencies. IPOPI will be more than happy to welcome the many of you who will be able attend and to the others, we will see you very soon, as gray skies are sure to clear up.
---
Martine Pergent
IPOPI President