July 7, 2022
---
From the President's desk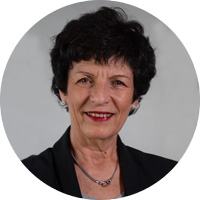 From the President's desk
This summer is placed under the auspices of celebration! By a coincidence of timing, the spring ended with the easing of some COVID-19 restrictions, and the return of many cheerful activities. The 5th edition of IPOPI's International Primary Immunodeficiencies Congress (IPIC), was the beginning of our in-person events, bringing together 600 attendees in a delightful atmosphere filled with learning and sharing, and this was in addition to WPIW celebrations taking place during the same week. Our national members have shown great energy and creativity, and you will find some samples of their brilliant activities later on in this newsletter. In parallel, we were preparing for the Global Stakeholders' Summit which gathered 20 experts. This meeting addressed opportunities and hurdles for PIDs, dove into the outlook of diverse backgrounds and aimed at working out the future of PIDs by 2030. An energising meeting, providing space for several perspectives, and keep your eye out for the publication which will follow.
Finally focusing on 28 June, IPOPI and Screen4Rare celebrated of the 2nd International Neonatal Screening Day (INSD), through different initiatives led at international level. This included engaging members of the European Parliament, and the European Research Networks (ERNs). Importantly, the campaign was celebrated at national level by our dear members. INSD is a wonderful opportunity for sharing the important message that achieving equitable access to screening can increase the life saving benefits for many treatable rare diseases.
In the meantime, IPOPI continues to monitor the situation around key issues, such as the need for an increased number of countries to collect more plasma as was strongly highlighted during the International Plasma Protein Congress (IPPC), or the need to consider advanced therapies for PIDs, such as gene therapy in Europe which was addressed during the recent Recomb meeting. As always, stakeholders' cooperation is key – both in IPOPI's many current and future activities. We are therefore very thankful to all the wonderful cooperation that develops increasingly. Have a good read!
---
Martine Pergent
IPOPI President