July 18, 2023
Knowledge is power!
---
This year, during two very pleasant days, APIQ (affiliated with IPOPI's Canadian member ImmunityCanada) launched the 2nd version of its accredited training on immunodeficiency, in which, during the two first training sessions, more than 400 nurses participated and obtained their accreditation.
On the topic of knowledge; our educational day has become a congress that will take place over 2 days, on September 29 and 30, 2023. On the 29th, in the evening, a 3rd chance to follow our accredited training for all those interested in the cause (4 hours accredited for nursing staff) and on the 30th, starting at 9 a.m., our conferences will take place, all graciously offered by APIQ.
For more information and to register, visit our website.
Hurry, places are limited!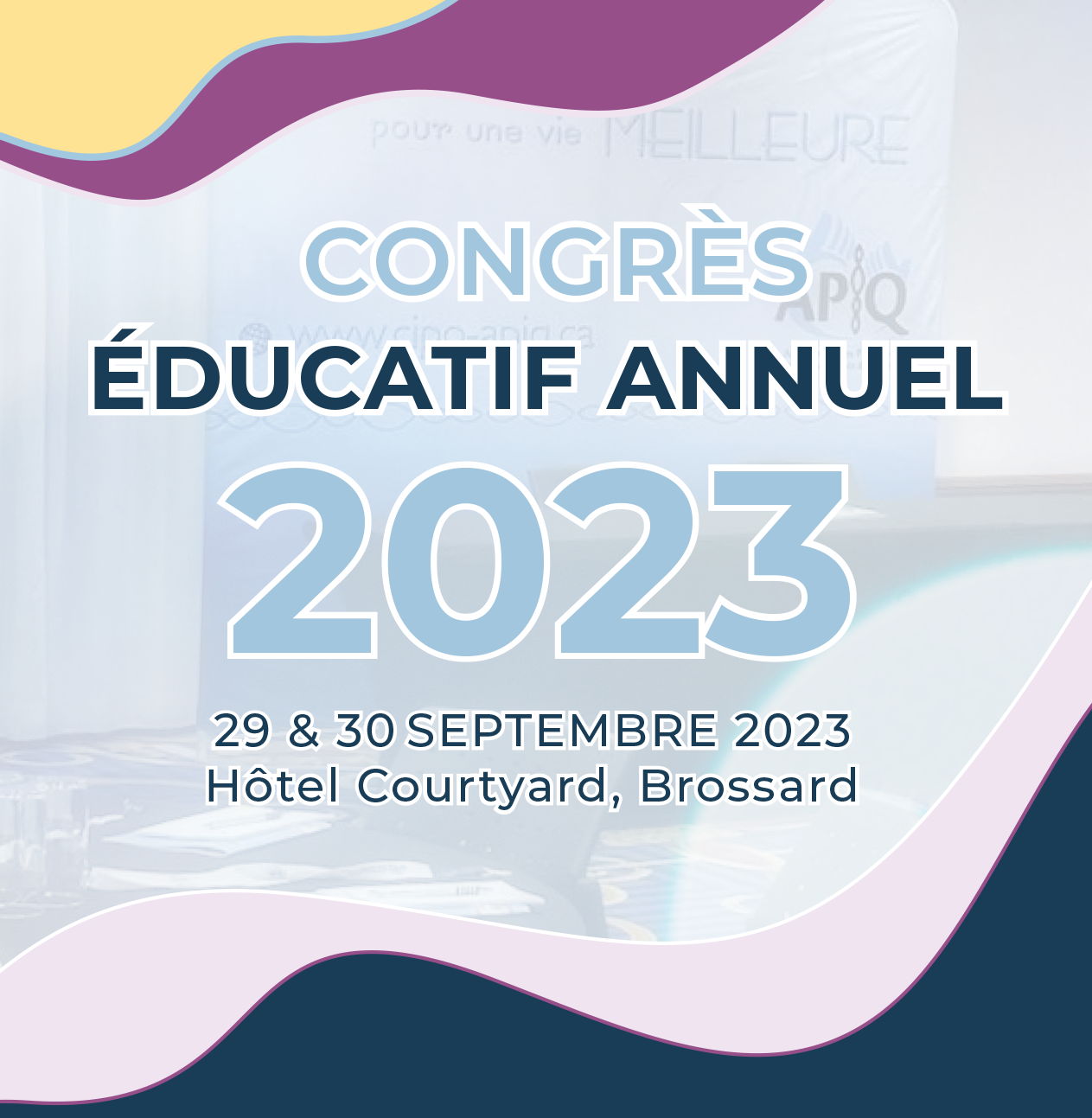 —
Cette année, l'APIQ a lancé la 2e mouture de sa formation accréditée sur l'immunodéficience. Lors des 2 premières séances de formation, plus de 400 infirmières ont participé et obtenu leur accréditation. 2 journées bien agréables.
Dans la même optique de connaissance, notre journée éducative devient congrès et se passera sur 2 jours cette année. Les 29 et 30 septembre 2023. Le 29 aura lieu en soirée une 3e chance de suivre notre formation accréditée pour tous ceux intéressés par la cause et accréditée pour le personnel en soins infirmiers. Le 30 dès 9h aura lieu notre journée de conférences. Le tout offert gracieusement par l'APIQ.
Hâtez-vous de vous inscrire, les places sont limitées!