July 18, 2023
Great participation at IPOPI's Regional African PID Patients' Meeting
---
One of the most anticipated events this summer was IPOPI's 8th African PID Patients' Meeting, held alongside the African Society for Immunodeficiency Congress on June 14-15, in Casablanca, Morocco. This gathering brought together more than 50 participants, including adults and children, from various countries across the African region (Algeria, Kenya, Morocco, Namibia, Rwanda, Senegal, South Africa, Sudan, Tunisia, Uganda).
A busy and stimulating programme
The two-day patients' meeting provided a valuable platform for attendees to share insights on the current state of primary immunodeficiency disorders (PIDs) in the region. The discussions focused on the latest advancements in the treatment and care of PIDs in Africa, the role of technology in healthcare, and various other relevant topics. In addition, the participants actively engaged in a workshop focused on raising awareness about the importance of national financial coverage for PID treatments.
One highlight of the event was the impactful lecture delivered by Prof. Aziz Bousfiha, who shed light on the importance of immunisation in safeguarding individuals with immunodeficiency disorders, to increase their protection.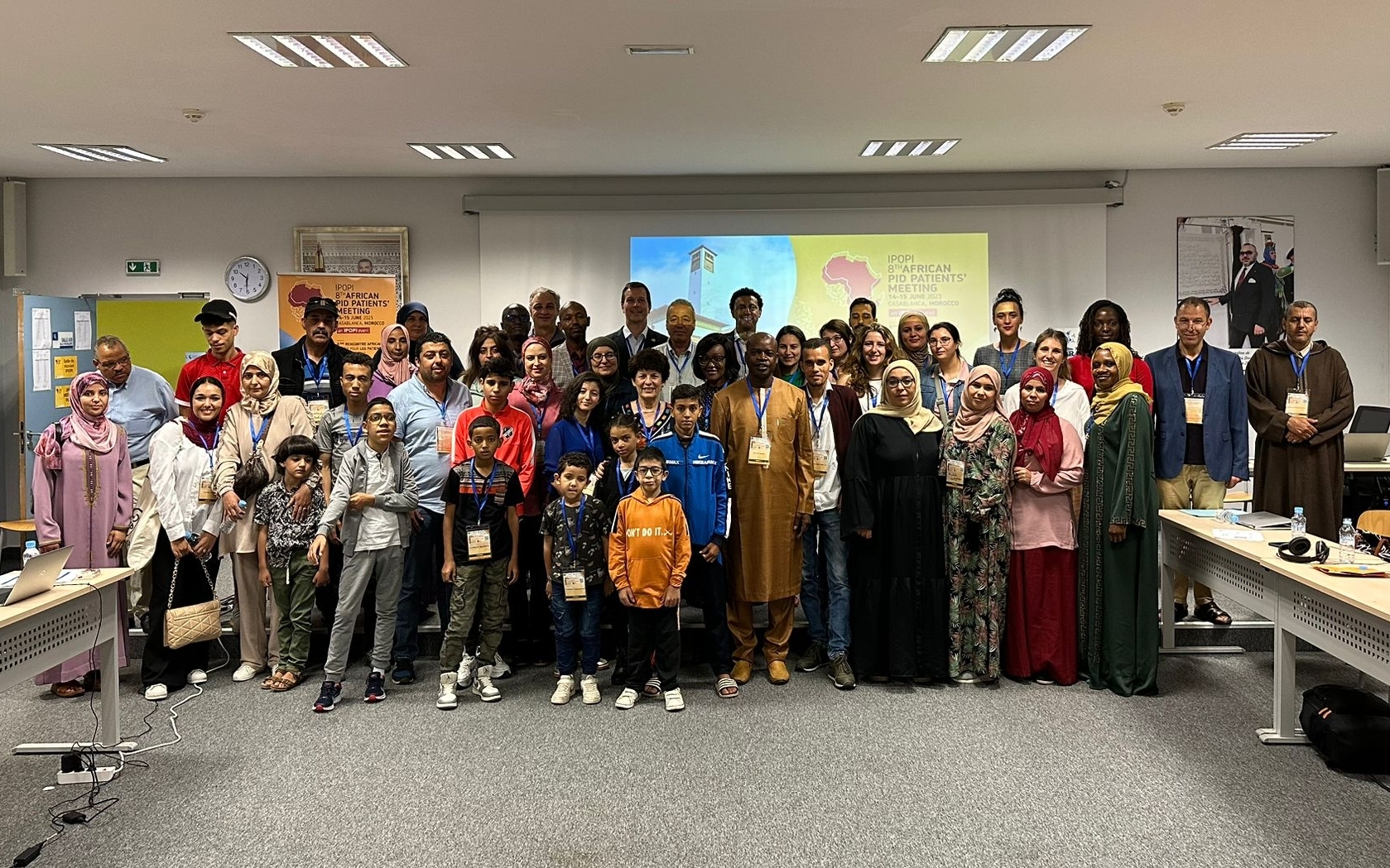 The community wholeheartedly embraced this meeting, demonstrating their appreciation for the event. As we eagerly look forward to the next gathering in 2025, IPOPI remains committed to fostering progress and improving the lives of individuals affected by primary immunodeficiency disorders in Africa.
IPOPI would like to thank the African Society for Immunodeficiencies and IPOPI's Moroccan member organisation, HAJAR, for the valuable collaboration and support towards this meeting.
More information about the meeting and its outcomes shall soon be available here.
This meeting was made possible thanks to the support from Grifols and Takeda.