March 15, 2023
AAPIDP Joins FADEPOF Campaign on World Day for Rare Diseases
---
In December 2022, we launched a new application for patients with Primary Immunodeficiencies and their relatives. It is a simple and effective tool, designed to dissipate doubts through the responses of different professionals and specialists.
The application is available at: https://inmunodeficienciasprimarias.com.ar/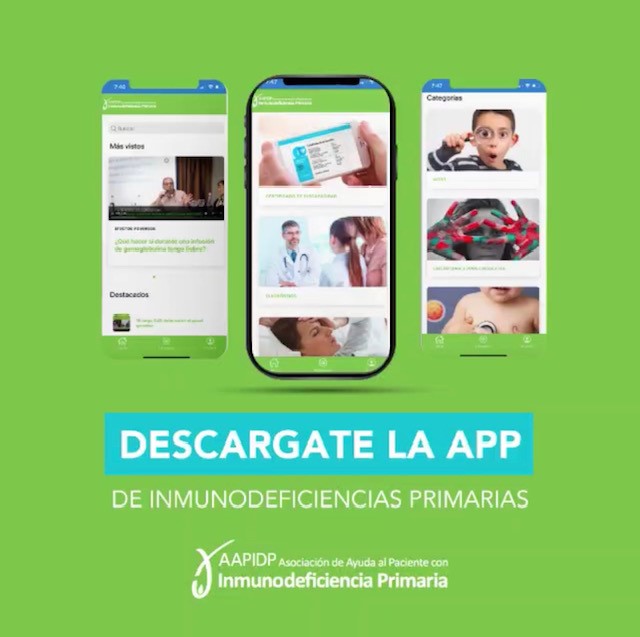 On February 28, 2023, on the occasion of World Day for Rare Diseases, AAPIDP joined the FADEPOF campaign, with the purpose of highlighting the rights of patients with Rare Diseases. As part of the campaign, we shared the hashtag #RighttoHealth (#Derecho a la Salud) across all our social media platforms.
This campaign was widely shared, exceeding 110 notes in print media and radio throughout the country.
On February 26, 2023, a walking and running marathon event took place in the province of Cordoba, Argentina aimed at raising awareness for rare diseases under the slogan #EPOF in motion. The participants were invited to walk or run together in support of the cause. The group of patients with PID handed out educational brochures to those attending the event.
AAPIDP along with other patient organisations and FADEPOF, were also happy to attend the inauguration of the Mural made by the Argentine urban artist Martín Ron. The mural, located in front of the Penna Hospital in the City of Buenos Aires, shines a light on the rare realities that rare disease patients and their families suffer every day.  The campaign ended with a gathering to raise the National Flag in Plaza de Mayo for the 8th consecutive year, accompanying the grenadiers along with the patients with EPOF standard bearers.